Figures for Q2 2019 just released in the BMF's Builders Merchants Building Index (BMBI) report the first negative growth in sales through UK builders merchants since data collection began in 2014. 
In value terms, total merchant sales for the Q2 2019 were down -1.2% against the same period last year.  The negative figures were exacerbated by poor trading in June when sales were down by -8.1% year on year, albeit with one less trading day in June 2019.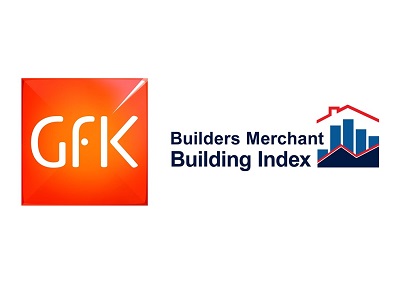 A comparison of average sales per day (which removes the impact of trading day differences) saw a small Q2 increase of 0.4% over the same period last year.Sales of Heavy Building Materials (the largest category) declined by -1.6%, with the next largest category Timber & Joinery also showing a slight decline at -0.1%.  Plumbing, Heating & Electrical product sales fell by -3.6%, while Kitchens & Bathrooms was down -1.3%. Landscaping products, sales of which normally rise significantly during the second quarter, was the best performing category, rising by 1.2%.
Comparing Year to Date performance figures for the first six months of 2019 against 2018 continues to show value growth, but this has slowed to +2.1%, with value inflation the likely driver rather than volume.
John Newcomb, BMF CEO, said: "This is the first quarter we have seen a year on year decline since the BMBI was launched in 2014 but we remain cautiously optimistic that it will prove to be a blip. The slowdown may be weather related, with weather patterns reversed in 2019 and unseasonably wet an windy weather in June delaying work on site, or it may reflect an unwinding in the stockpiling that boosted sales volumes in Q1. A third possibility is that people are reluctant to commit to buying or improving their homes until Brexit is resolved once and for all."
Emile van der Ryst, Senior Client Insight Manager – Trade, at GfK said: "While business and consumer confidence has been impacted by continued Brexit uncertainty in 2019, it is the effect that extreme weather has had on the industry over the past 18 months that stands out. Q2 2018 sales spiked due to external construction delays in Q1 following the Beast from the East, so assessing Q2 2019 too harshly following a mild winter would be wrong.  Year to date figures still show value growth against 2018 with core sub-categories within the two main product areas driving this performance. Bricks, Plasterboards, Insulation, Timber & Flooring have all seen higher than market average increases during the first half of the year, providing a positive indicator that the market continues to plug away with better days hopefully ahead."